I am loving meeting all of the people behind these beautiful Etsy shops. If you would like to be featured contact me at mrsweslowski@yahoo.com
Background
:
"I just got divorced after being a housewife for 20 yrs and was desperatly racking my brain on what I could do to make a living. One of my friends said "There isn't anything you can't sew or create and you are always making the most fabulous gifts to give away!". So Wildfire was born. I have been selling locally to friends and family and a couple small shops here, but would really like a much wider customer base. I am listing new things in the shop daily and plan to have a wide range of accessories. I do custom cases/pouches/bags for any purpose or in any fabric. I am working on a line of baby bags, a little out of the "norm" and gift sets for bridal parties. "
I am so happy that she contacted me because her items are amazing!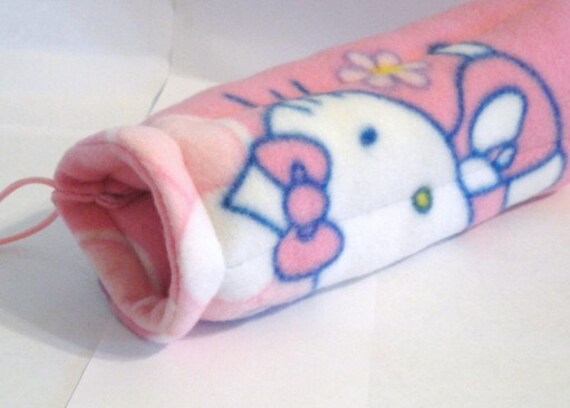 Hello Kitty! Yes please. A perfect Christmas present for any Hello Kitty fan, they can put their glasses, sunglasses, cell phone, you get the idea.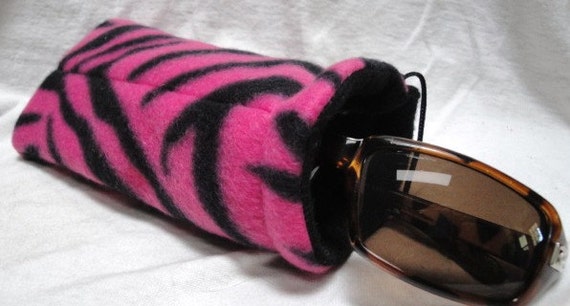 Do you see this? Pink Zebra? If this doesn't make you go to her shop, then you're crazy!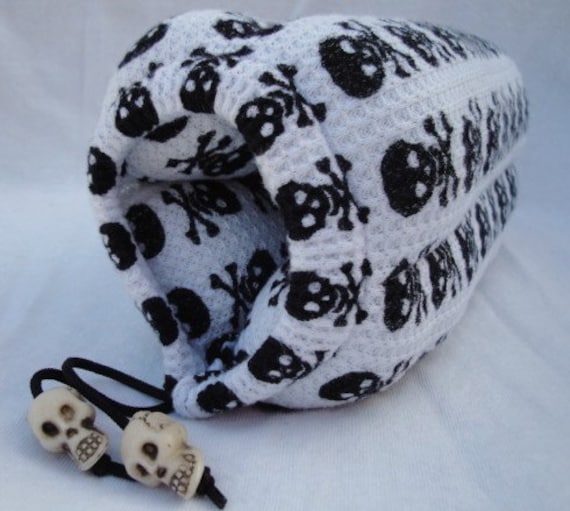 Perfect for Halloween! The skulls on the drawstring is just an amazing added touch.
For review I received a Raiders sunglasses case. I was so excited for it to come in the mail and when I grabbed it out of the mailbox I couldn't believe how thick it felt.
Look at the thickness of this at the bottom! Now let me tell you that I have a big big problem with a lot of sunglasses/glasses case out there. Why? Because their flimsy and don't protect for a crap. I paid over $100 for my newest pair of glasses and the case they came with didn't even allow them to FIT!
I wish this showed up better but these walls hug whatever you decided to put in there. A nice big warm fuzzy hug of protection! Very thick and no need to worry if you drop it, or if your child gets their hands on it and decides to play with it. The drawstring is awesome and helps to keep the item held inside.
Here is the overall picture of it. It is so fuzzy, I rubbed it against my face I will confess :) . The quality of the sewing is out of this world! When my Grandmother was alive she was an amazing seamstress and I know what good sewing looks like. TK(the women behind the business) makes extremely good quality items.
This is better than half of the sunglasses cases I have seen. I'm not kidding when I think these could be sold in stores. Absolutely no flaws, no strings hanging out that tease you to pull them and then ruin the whole item. I already have items I will be giving people as presents for their birthday.
Price Range: Items in her shop range from $4.99-$14.99 However she can do custom cases for you if you have a certain fabric in mind. If you are not a good seamstress but see a fabric you love and would love it turned into a beautiful case, I recommend you contact her!
20% Discount for the first 20 orders, and of course Free Shipping.
Just use discount code NEWCUSTOMER20 at check out to recieve your discount.
I received the case for review. All opinions are my own true and honest. I was not compensated in any other way.